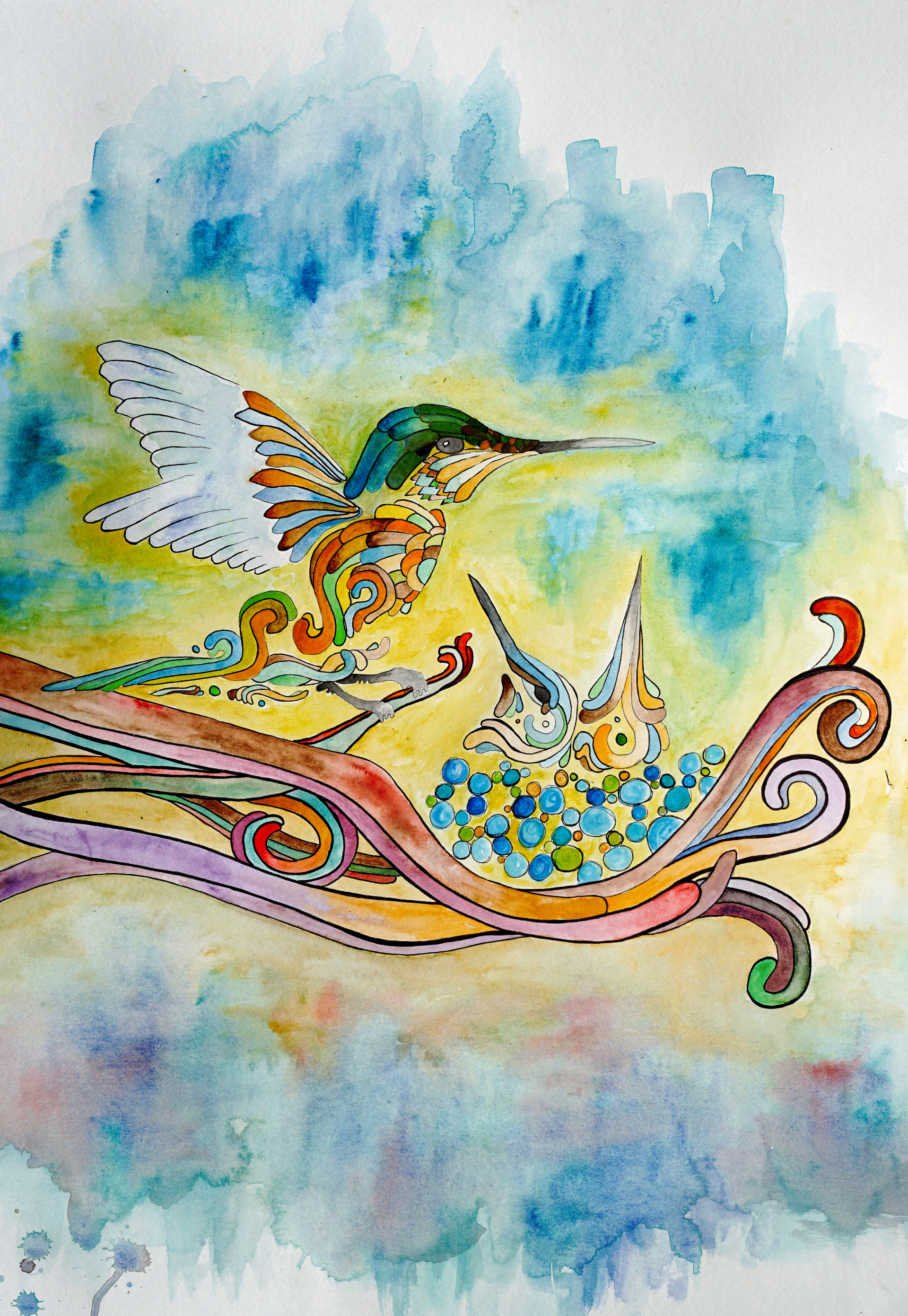 Tzintzun
(Hummingbird)
A

guilar Izzo (they, them) is a P'urépecha/LatinX visual creator, media producer and organizer. Tzintzun views every artform as an act of storytelling, a tool to weave communities together. Their work is a humble attempt to tell the stories of a new shared reality; stories that can serve as bridges, linkages for the people who are fighting to create a regenerative future.
In recent years, Tzintzun has collaborated with their art and life partner,  Blake Lavia. Under the collective, Talking Wings, they have worked on several environmental art and community centered projects. They are currently producing Burning or Breathing, a storytelling series about guardians of earth and water. 
 In addition, together they organized the North Country Art, Land and Environment Summit. During this month long series of events

, 
community members from the St. Lawrence Watershed (Haudenosaunee Territory) came tog

ether to discuss sustainable and regenerative solutions for the climate crises.
Previously, Blake and Tzintzun collaborated together on Memory Flow / Water of Boston. The project explored the layers of history hidden under the Quabbin Reservoir, source of Boston's drinking water. During this project, Tzintzun and Blake coordinated multiple exhibitions and organized a weekend long conference/conversation with native elders.